How Terrain Health & Microgenesis work with you
Terrain's program includes visits with Dr. Rose or Tracey Sheedy, PA (our women's health care expert with over 25 years of experience). These include an initial full intake and medical history (and physical if seen in the office), review of test results and treatment plan, and check-ins through the course of the 75 day restoration program.
Test Kit contains saliva test, vaginal swab, and finger prick (blood spot done from the comfort of your own home).
Your phenotype (which is one's "physical appearance" as a result of one's genetic makeup and environmental influence), as indicated on the test results, will help us determine your unique, all natural plan.
Treatment plan duration is 75 days
This includes Provider Services (Physician/PA, Health Coach, Personalized Plan) plus Test Kit and Testing Results. Your personalized plan includes probiotics that are paired with a unique meal plan tailored to restore health and balance to your gut microbiome as well as specific nutraceuticals that are paired with a unique exercise program to address and lower inflammation. These combined interventions reset your body for success!
Program includes weekly visits and check-ins with your personal Health Coach designed to support program compliance and provide guidance and information along the way.
Want to avoid brain frog, headaches, or lack of energy?
Want to manage inflammation and joint pain?
Want to break the vicious cycle of food cravings?
Want to jumpstart your metabolism and lose weight?
Want to understand how to best fuel and take care of your body and mind?
Introducing Fertility Features
We provide every patient with the best chance to live long, active, and happy lives.
Baby Dust Fertility Podcast
The Gut Microbiome and Infertility: An Interview with Dr. Robin Rose.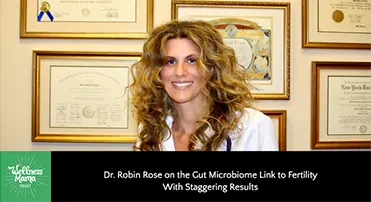 Wellness Mama Podcast
Gut Microbiome Link to Fertility with Staggering Results
The Fertility Connection
The links between your Gastrointestinal Tract, Metabolic Health,and Fertility