Autoimmune disease is when the body's own immune system essentially malfunctions, and cannot distinguish between healthy tissue and harmful antigens. It begins mistakenly attacking normal healthy cells, tissues and organs.
Exact causes are not known, however, autoimmune diseases have been linked to intestinal permeability, toxin exposure, inflammation, hormone imbalance, and more.
●  Joint pain and swelling
●  Skin problems
●  Digestive issues or abdominal pain
●  Recurring Fever
●  Swollen glands
How we treat autoimmune conditions
Dr. Rose and the team closely analyzed my health situation and clearly translated the treatment protocol for me. Furthermore their treatment has shown results and I am looking forward to keeping up the good work with their guidance.
~ 5 star Google review
We provide every patient with the best chance to live long, active, and happy lives.
Thyriod Answers Podcast
Leaky Gut Syndrome: Interview with Dr. Robin Rose.
Reversing Hashimoto's
Connection between Hashimoto's and Kidney Disease with Dr. Robin Rose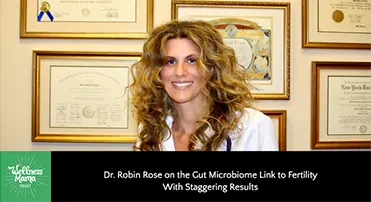 Wellness Mama Podcast